This is ServiRed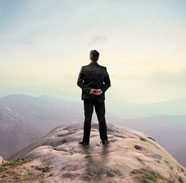 ServiRed, Sociedad Española de Medios de Pago, S.A. is Spain's leading card payment scheme. It has 44 million cards in circulation, 1,147,077 merchants, and 32,421 ATMs. ServiRed has 100 members (banks, savings banks, and credit cooperatives), of which 67 are shareholders in the company.
The ServiRed scheme provides international interoperability through co-branding with Visa and MasterCard, for which it is licensed as a Principal Member of Visa Europe and as a Principal Member of MasterCard Worldwide, and thus its members are empowered to issue Visa and MasterCard products and to acquire transactions made with them.
ServiRed's services rest on three main pillars:
the brand;
the operating rules and procedures and
the interchange system.
ServiRed Aims
1To promote the use of electronic payments
2To represent our members before international payments systems, regulatory bodies, associations, and institutions
3To manage the ServiRed brand, and to set and uphold the rules of the domestic payments scheme, strengthening its position in the national and international markets
Mission
ServiRed's mission is to facilitate the transition from the use of cash to more efficient means of payment in ways that are beneficial both to our member banks and to society in general.
Activities
The most important activities carried out by ServiRed in its mission of replacing cash in payments are as follows:
Guaranteeing comprehensive interoperability of card transactions in the domestic sphere by working closely and constantly with the two other domestic schemes.
Guaranteeing international access to holders of ServiRed cards, via direct connection with the international schemes (Visa, MasterCard, American Express, Diners Club, JCB, Union Pay International, etc.).
Guaranteeing the acceptance of foreign cards used to make purchases at the ServiRed merchants.
Ensuring the correct use of the ServiRed brand, card designs, and the features of the products issued by ServiRed's member institutions.
Ensuring the proper labeling and operation of the POS (point of sale) terminals and ATMs.
Carrying out the processes of authorization, clearing, and settlement of interchange transactions amongst the system's member financial institutions and between them and other payments networks, cleanly, quickly, and without incidents.
Certifying the solutions proposed by manufacturers of terminals used by ServiRed member financial institutions, in order to ensure their proper functioning when they are connected to the central interchange system.
Arbitration and resolution of any incidents that may arise from the use of the shared payments network by member institutions.
Preventing, detecting, and prosecuting fraud.
All these activities take place against a backdrop of continuous commercial and technological innovation, which ensures that holders of ServiRed cards can make payments at millions of merchants in Spain and all over the world, quickly, easily, and safely.
In addition to the many advantages for cardholders, the use of ServiRed cards facilitates management of business expenses by the merchants which accept them, and provides greater security by eliminating the negative aspects of using cash, such as theft and loss.
The institutions with seats on ServiRed's Board are: